Happy Monday! Can I just say how excited I am that it is finally getting warm in Chicago!? I get that "I don't know how much more I can take of this crappy winter" itch every year. I imagine throwing all of my belongings into a suitcase and hitting the road to ANYWHERE out west. Then, as soon as my frozen tears begin to melt – the sun comes out, Chicago starts to heat up, and I cannot imagine living anywhere else.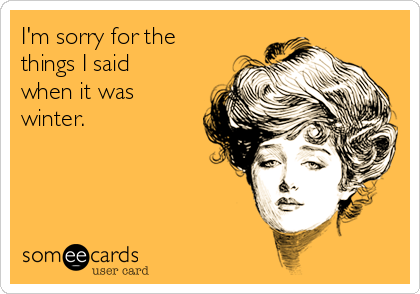 Today, I took advantage of the Chicago sun and hit the road to bike a nice 13 miles. Chicago has a beautiful scenic route along Lake Michigan dotted with beautiful parks and beaches.
It's exactly what I needed this week to clear my head and do something for me. I also love how many calories I burned without feeling like I was "working out". Win/win in my book. I got home just in time to pop a new recipe I am making out of the oven and prepare dinner (I'm making baby back ribs… if they are good I'll definitely post the recipe).
Also on the horizon, I am attending my first blogging conference!!! I am seriously so excited to learn as much as possible from seasoned bloggers and network with other writers so that I can bring the best content possible to DBB. If you're interested in attending – check out Altitude Summit Conference in Salt Lake City, Utah. This will also be my first time in Utah, so if you have any suggestions of things that I HAVE to see, drop me a line!
That's all right now from my camp! Have an amazing week!
Heather